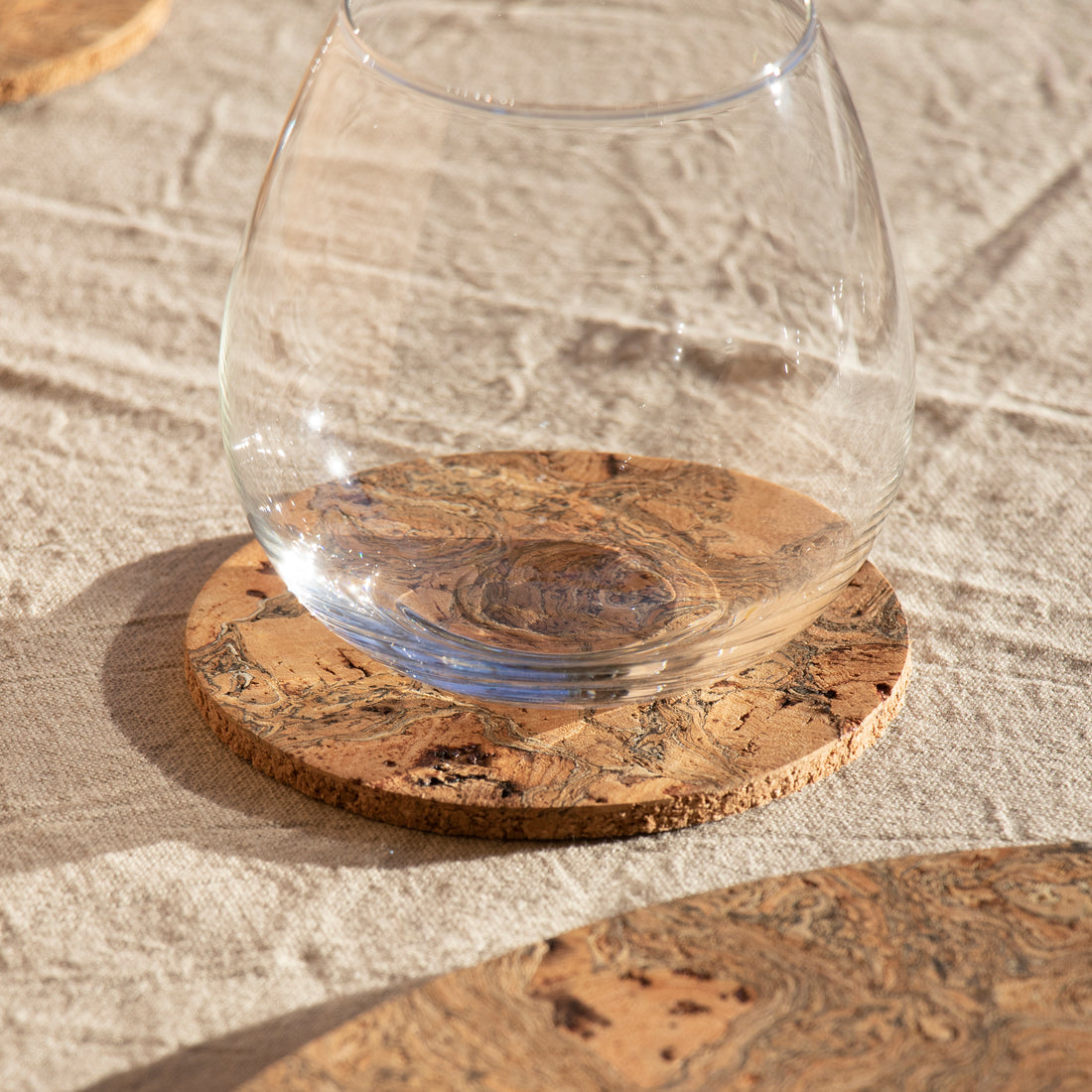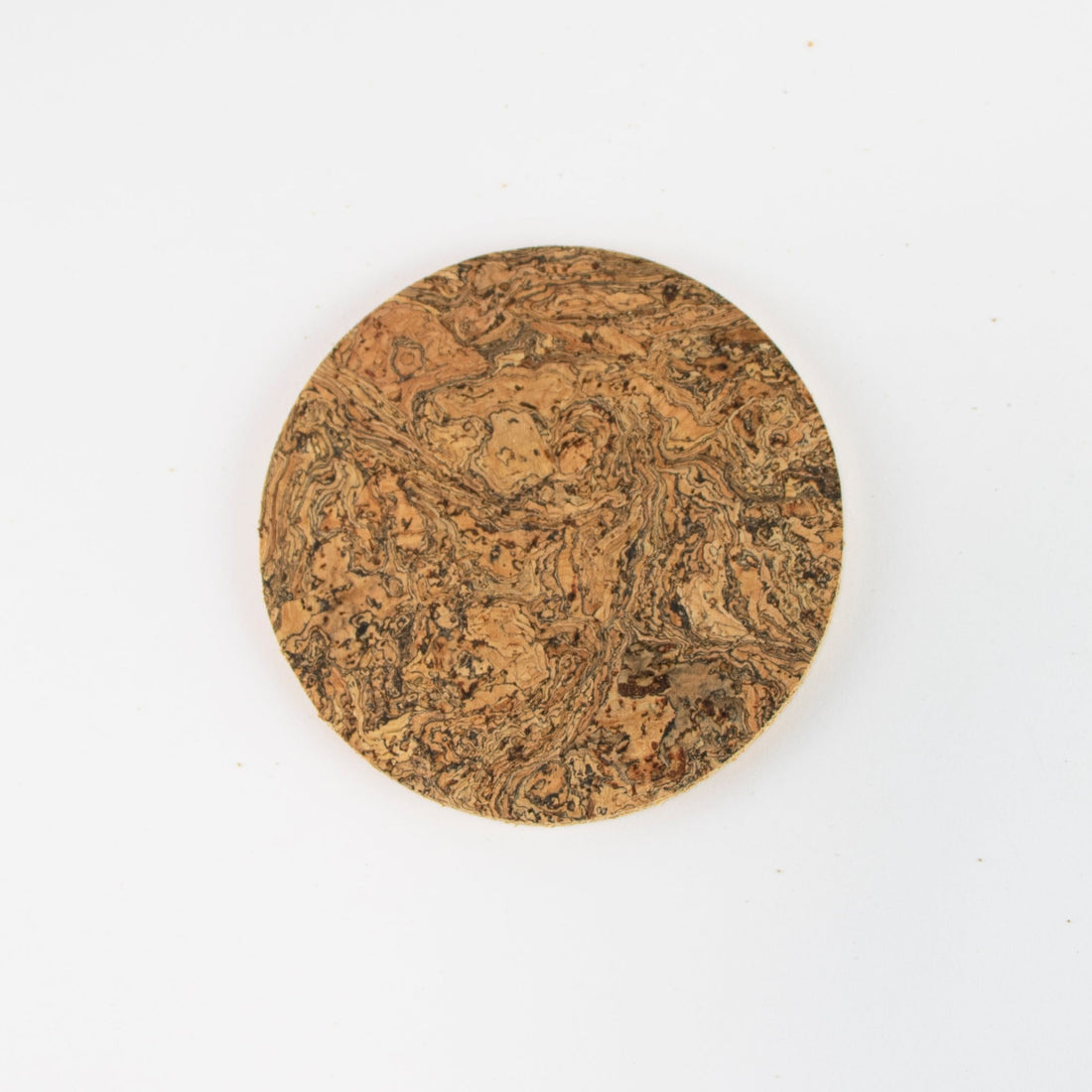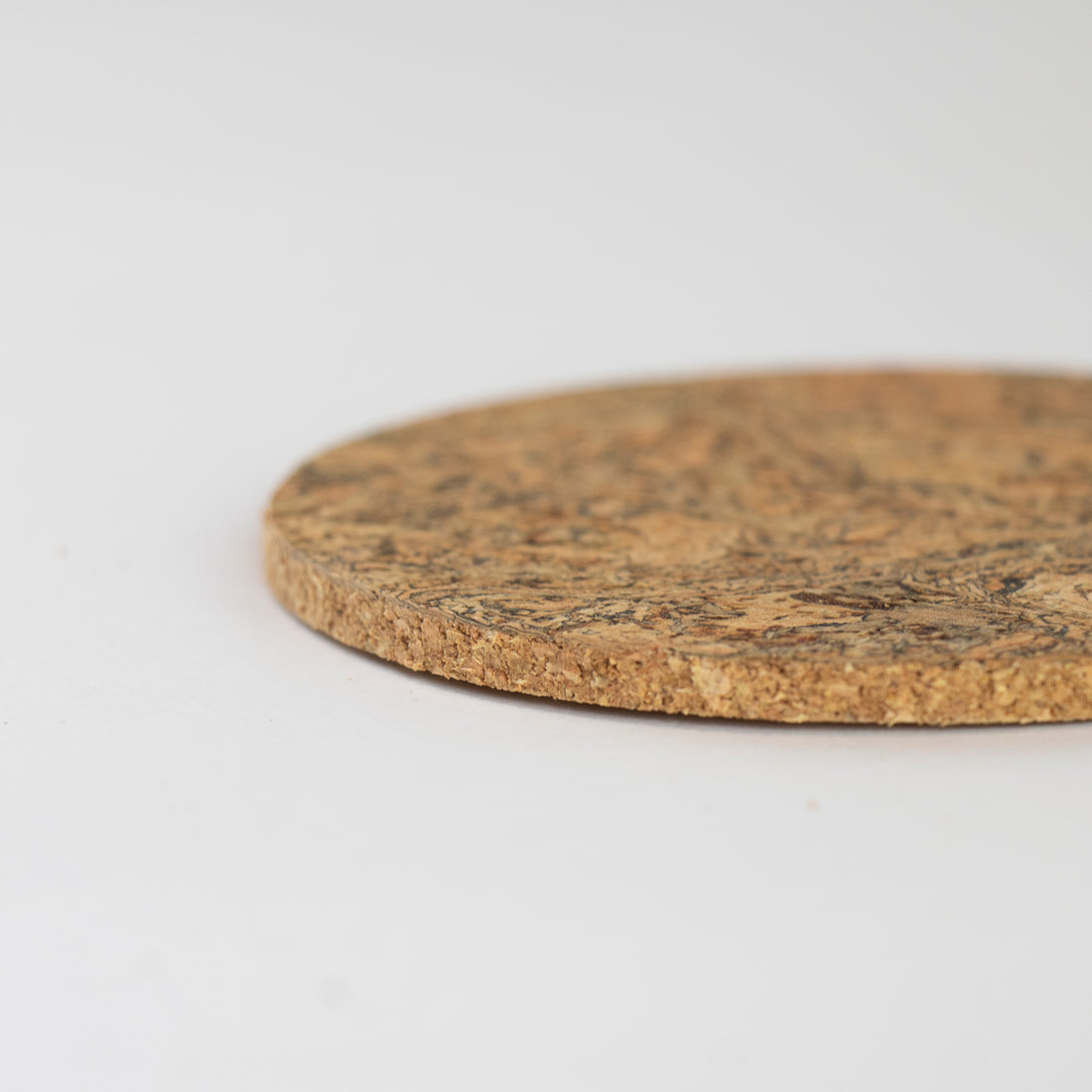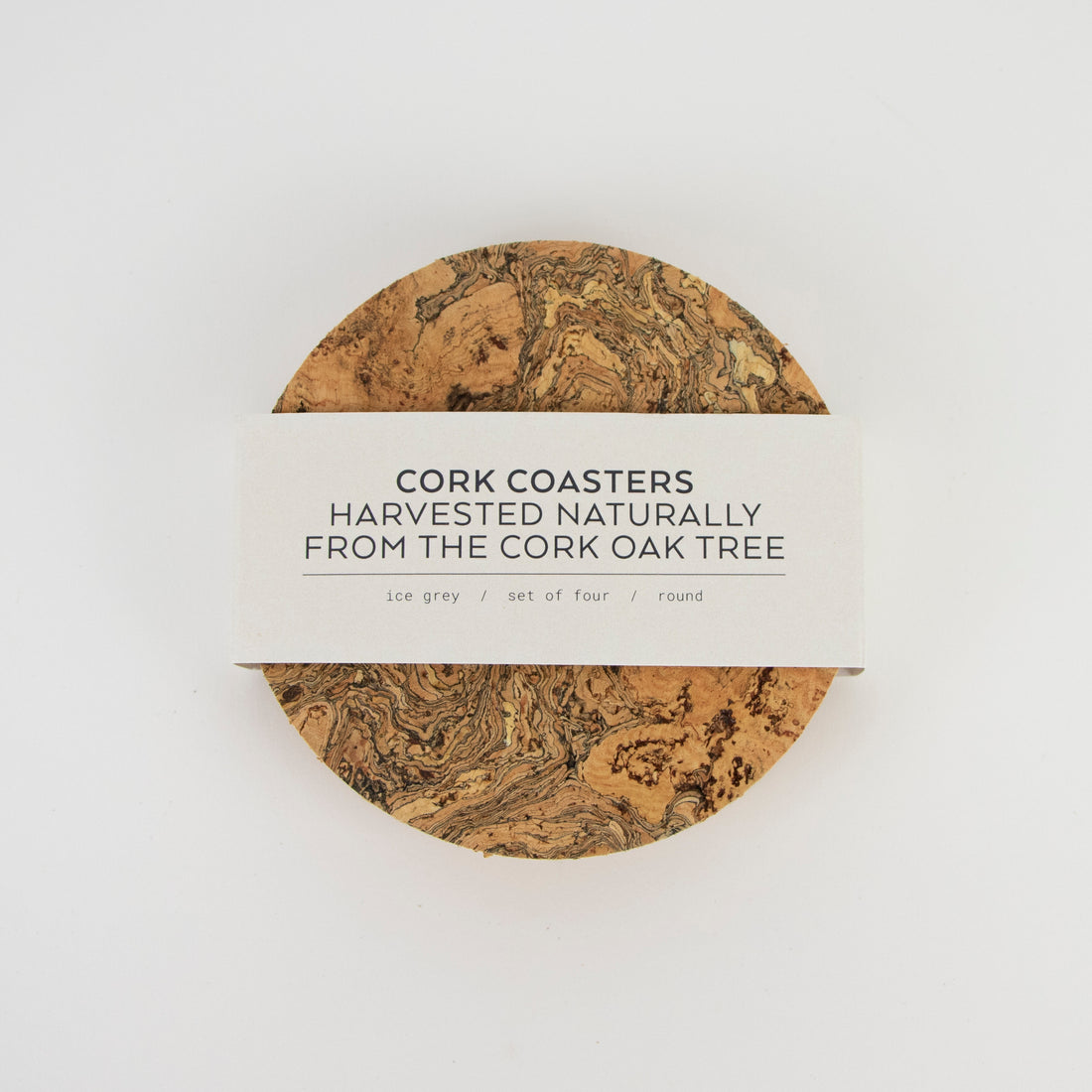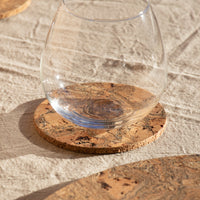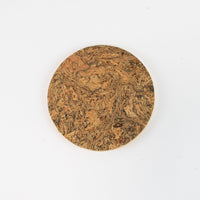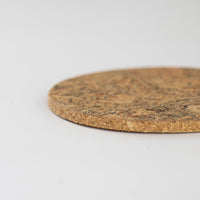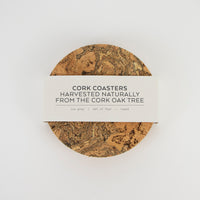 Natural Cork Coasters | Round
Our Natural Cork Collection is smoked with light ink to enhance the natural patterns of the cork.

Every mat is unique and a blend of different patterns and are a set of 4.

Cork is harvested naturally without harming the tree. The cork oak forests in Portugal offset ten million tonnes of carbon every year. It continues to absorb C02 as a LIGA product.
Wipe clean with a damp cloth.

Just as a warning - cork is a living breathing material which can move slightly in certain extreme circumstances. In hotter temperatures it can cause a slight curl in the placemats which will be easily moved back into place by putting something heavy on top of the whole of the mat, like books
Natural Cork Coasters are presented in a simple eco band made from recycled paper.

We use zero plastic in our packaging. Sustainable Living and eco giving.