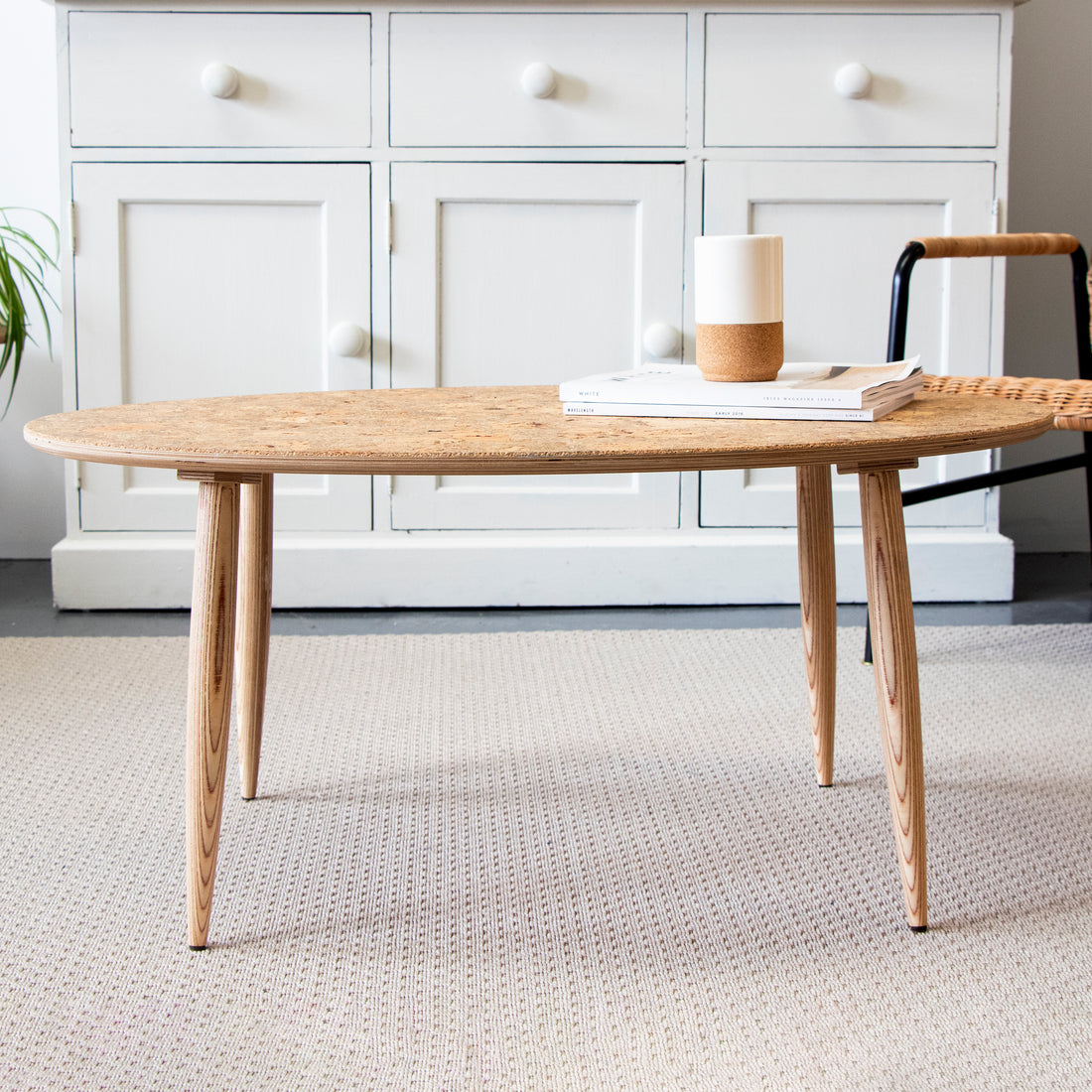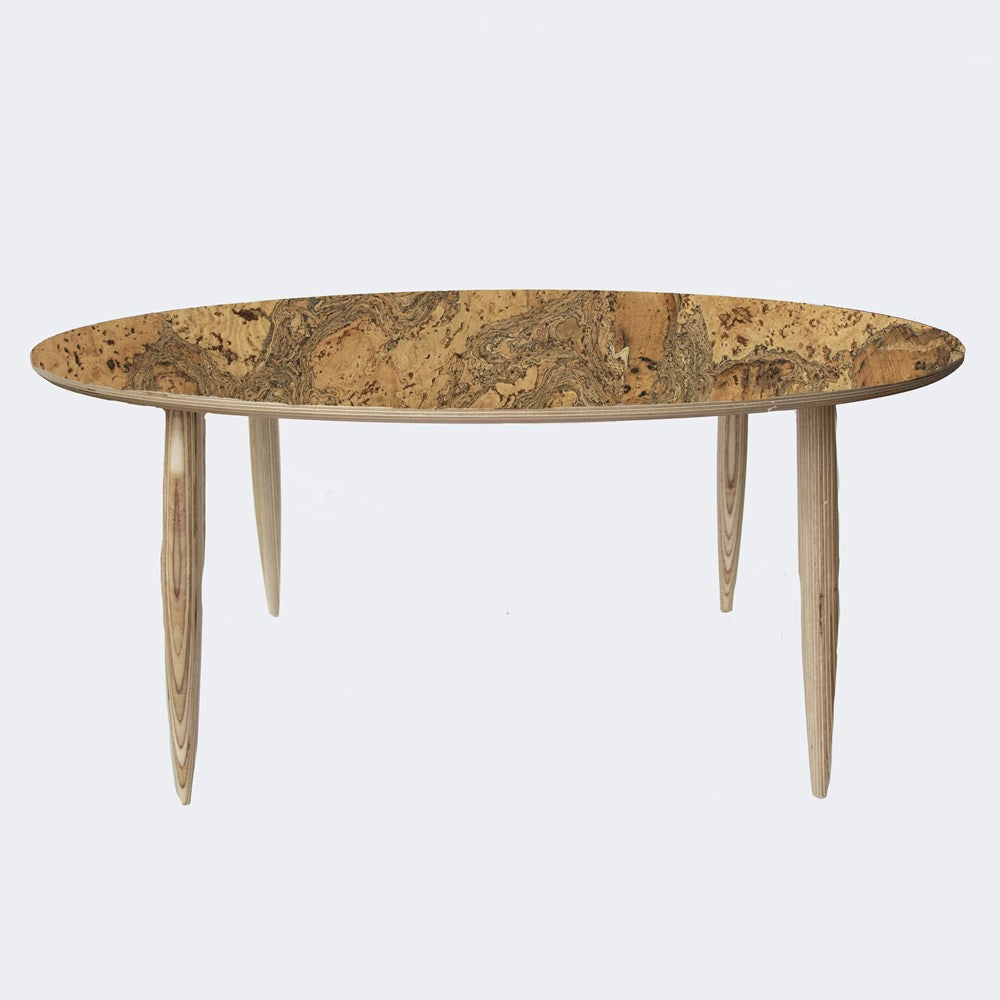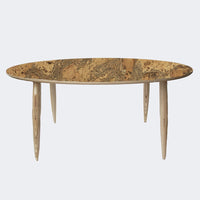 Oval Coffee Table I Natural Cork
Sustainable Oval coffee table made from cork and plywood. Uniquely patterned cork with a natural process to enhance.

Easy to assemble with screw in legs. Handmade in Cornwall.

Cork is harvested naturally without harming the tree. The cork oak forests in Portugal offset ten million tonnes of carbon every year. It continues to absorb C02 as a LIGA product.
Wipe clean with damp cloth.
L 90 x W 60.5 X H 40 (box L 93.5 x W 63 x H 8) cm
Our sustainable tables are flat packed in a recycled cardboard box.

We use zero plastic in our packaging. Sustainable Living and eco giving.