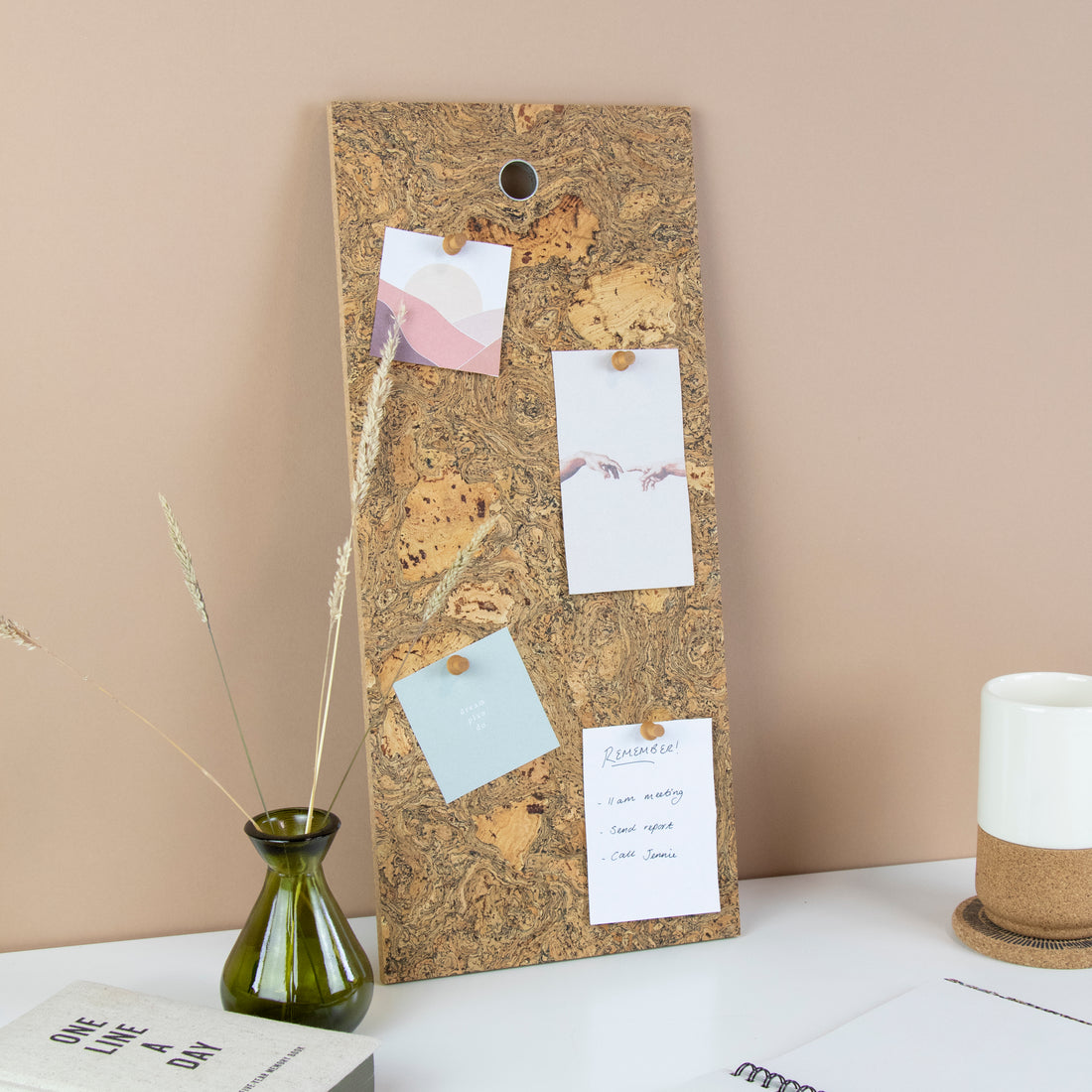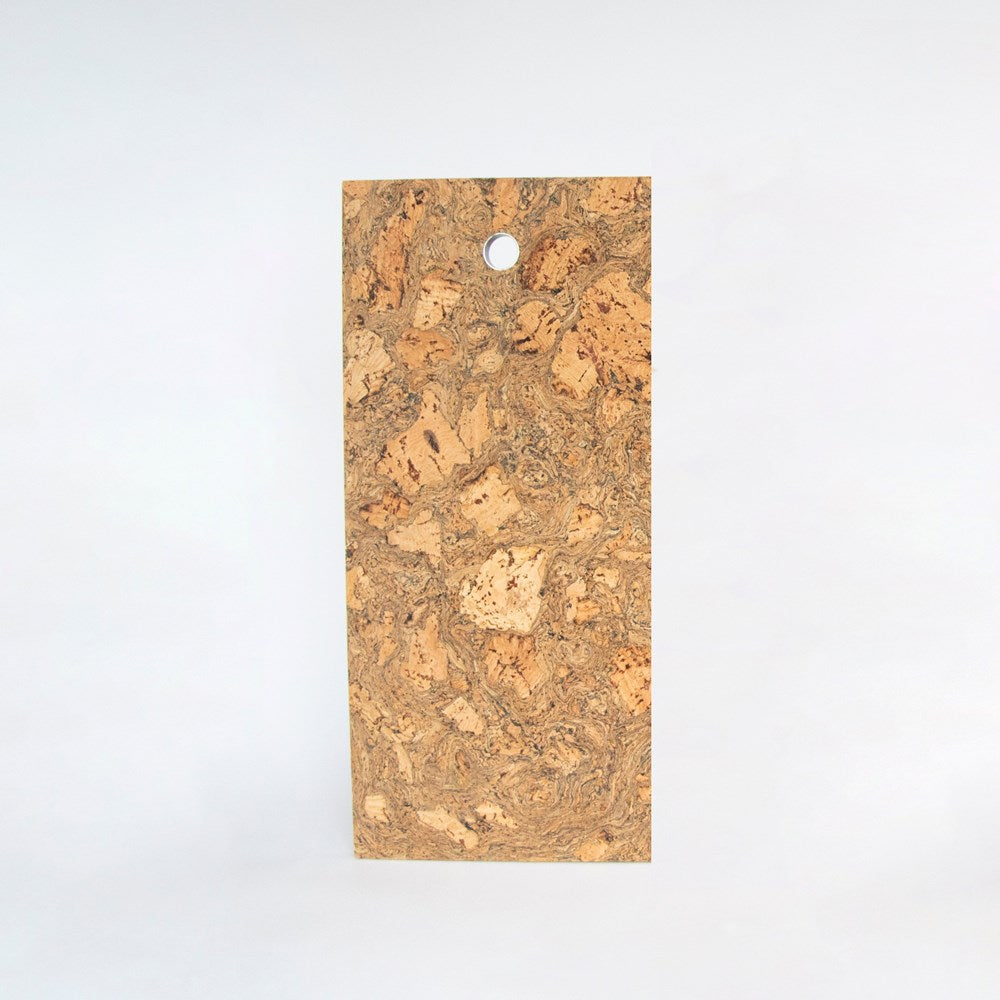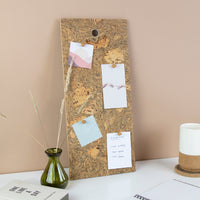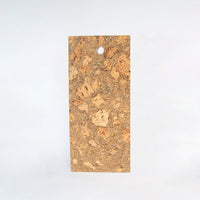 Cork Notice Board | Small
Our Cork Notice Board's are smoked with light ink to enhance the natural patterns of the cork. Every memo board is unique and a blend of different patterns.
Cork is harvested once every nine years in Portugal without harming the tree.
Cork continues to absorb CO2 as a LIGA product.
Wipe clean with a damp cloth.
Cork Notice Boards are wrapped in recycled paper.

We use zero plastic in our packaging. Sustainable Living and eco giving.