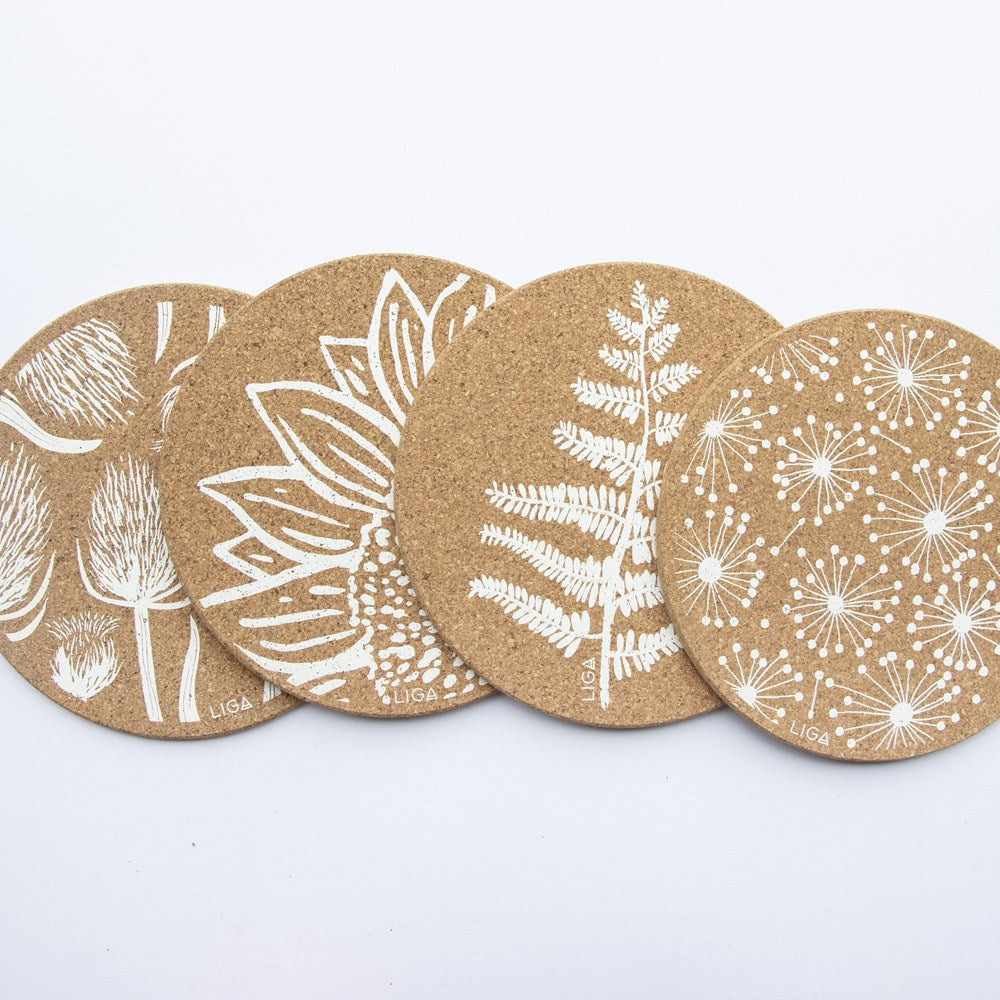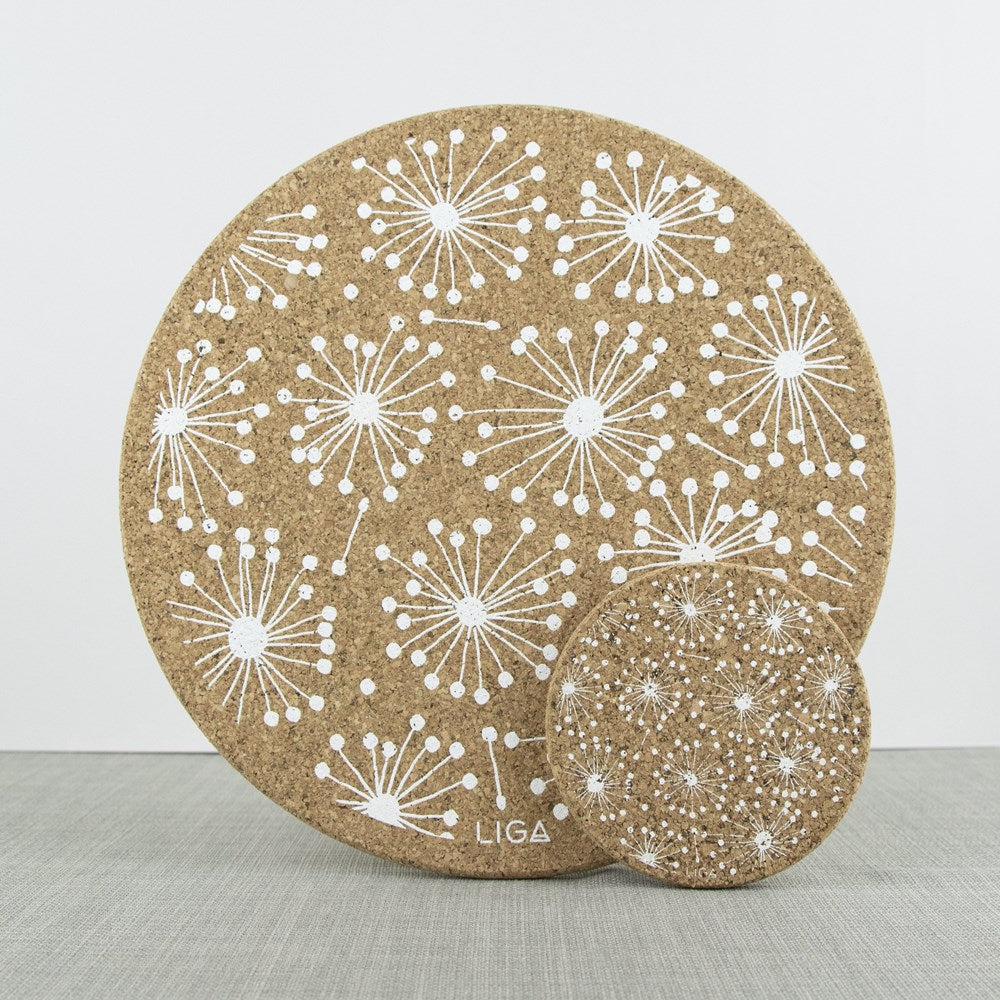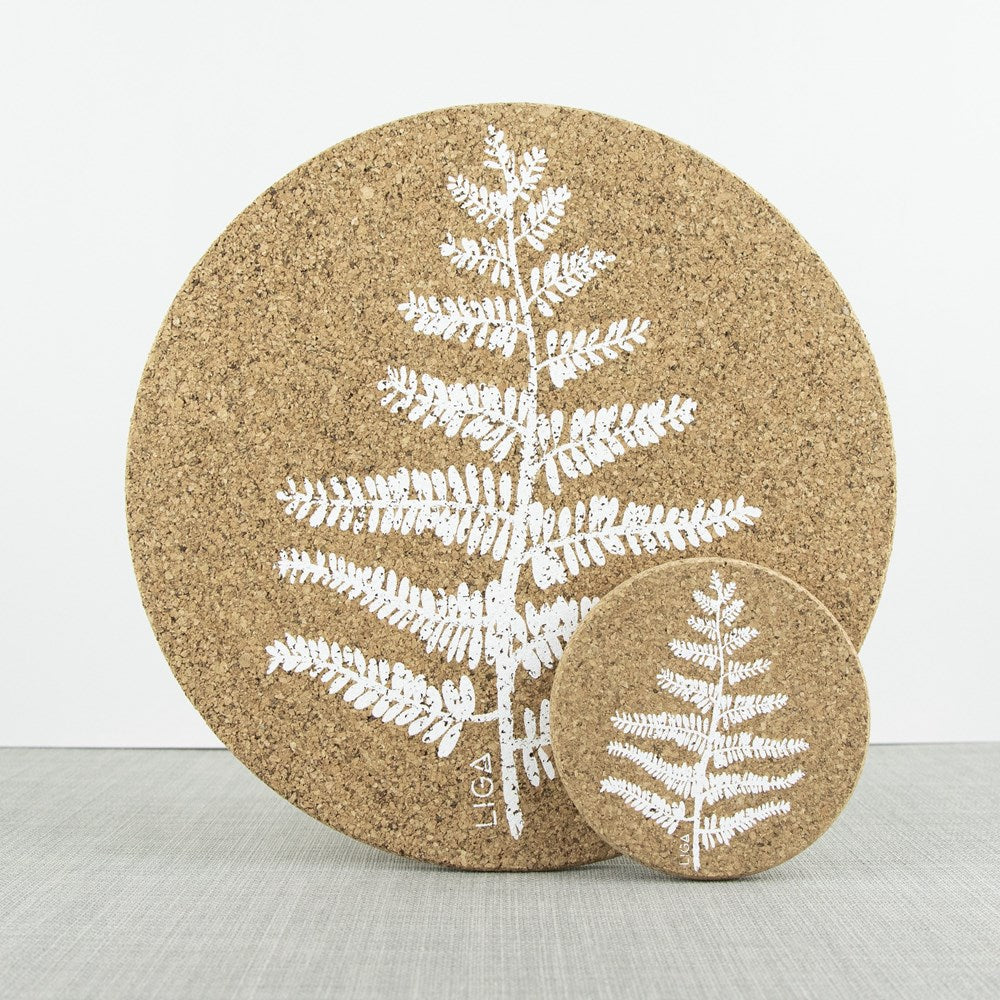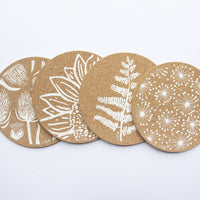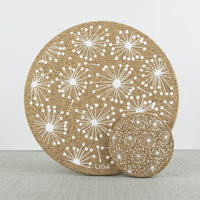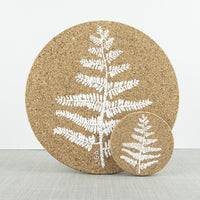 Cork Placemats | Country Mix Set
Organic cork mats with unique designs from our signature collection. Inspired by the Countryside, our Country design sums up life in the fields and hedgerows around us. This set includes Thistle & Teasel, Sunflower, Fern and Dandelion designs.

Our Country design is simple yet will make a statement in any kitchen, whether you're near the countryside or not. All mats available in individually or as a set of 4.
Cork is harvested naturally without harming the tree. The cork oak forests in Portugal offset ten million tonnes of carbon every year. It continues to absorb C02 as a LIGA product.

Our sustainable mats are printed using eco friendly water based ink.
Wipe clean with a damp cloth

Good for indoor and outdoor dining.
25 cm diameter x 1 cm thickness
Our organic cork placemats sets are wrapped in a simple eco paper band, following our belief in sustainable giving.

We use zero plastic in our packaging. We reuse packaging where possible. We collect cardboard locally and shred it to keep our products safe in transit - no need for bubble wrap anymore.