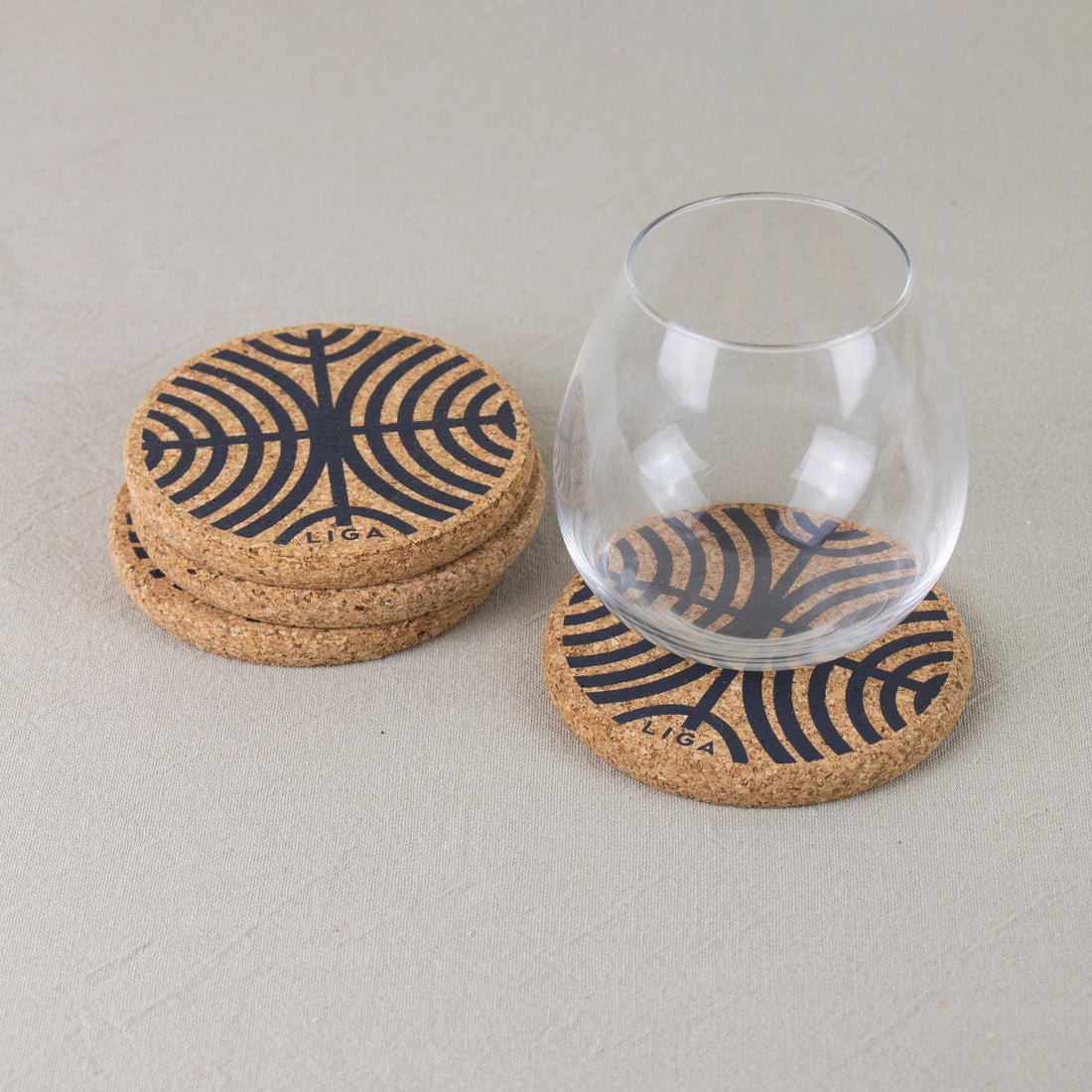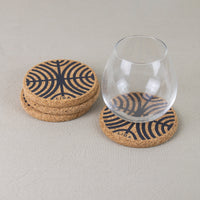 Organic cork coasters with simple contemporary designs. Inspired by nature, grown in Portugal, hand printed in Cornwall. Available as single coasters or in sets of 4.

Offer
Buy 5 single coaster and get 1 single coaster free (add 6 single printed coasters to your basket and you will get the 6th free)
Cork is harvested naturally without harming the tree. The cork oak forests in Portugal offset ten million tonnes of carbon every year. It continues to absorb C02 as a LIGA product.

Our sustainable mats are printed using eco friendly water based ink.
Wipe clean with a damp cloth

Good for indoor and outdoor dining.

Our printed placemats & coasters are designed for use with warm-to-touch plates only as the ink used in their production does not provide heatproof capabilities.
10 cm diameter x 1 cm thickness
Our organic cork placemats + coasters sets are wrapped in a simple eco paper band.

We use zero plastic in our packaging. Sustainable Living and eco giving.