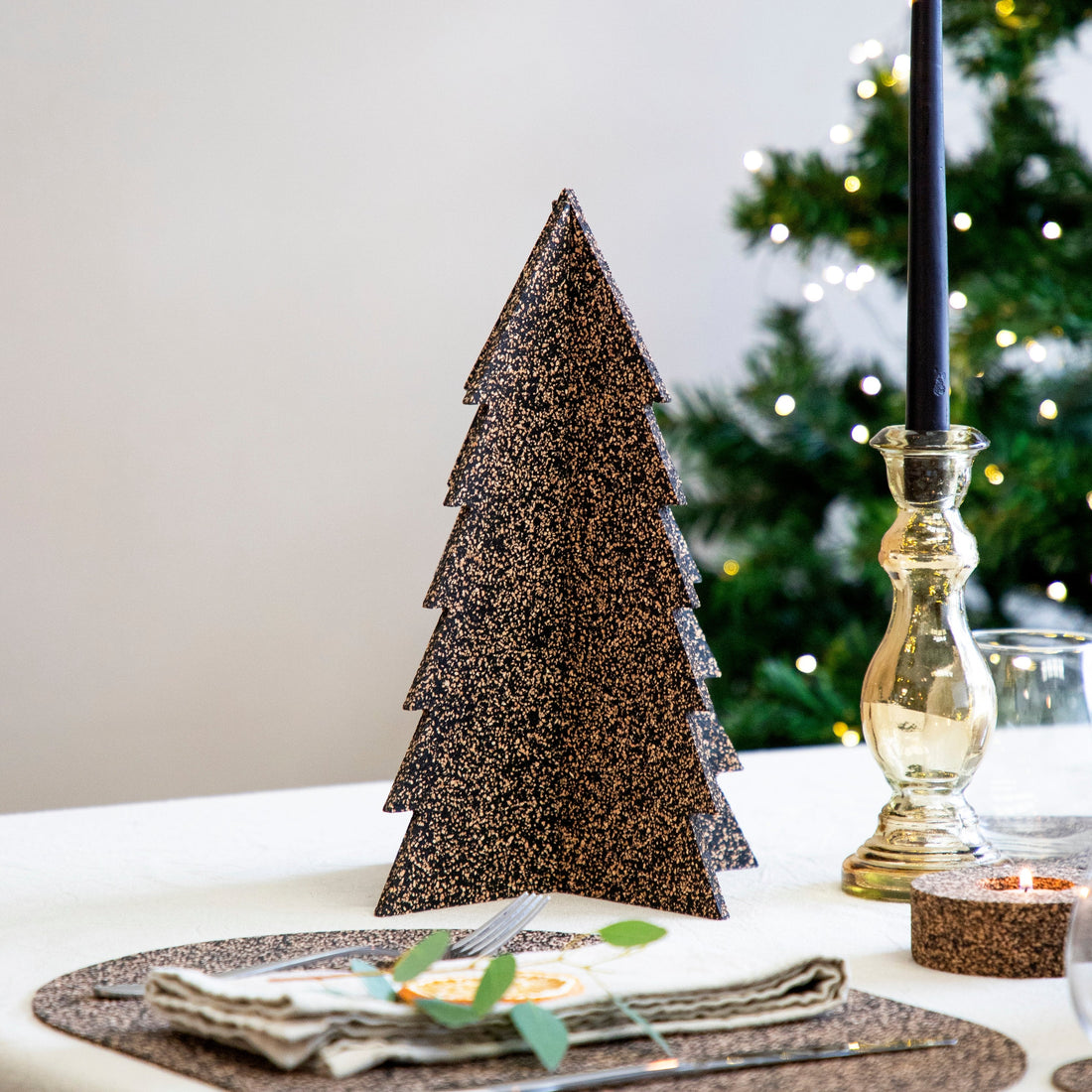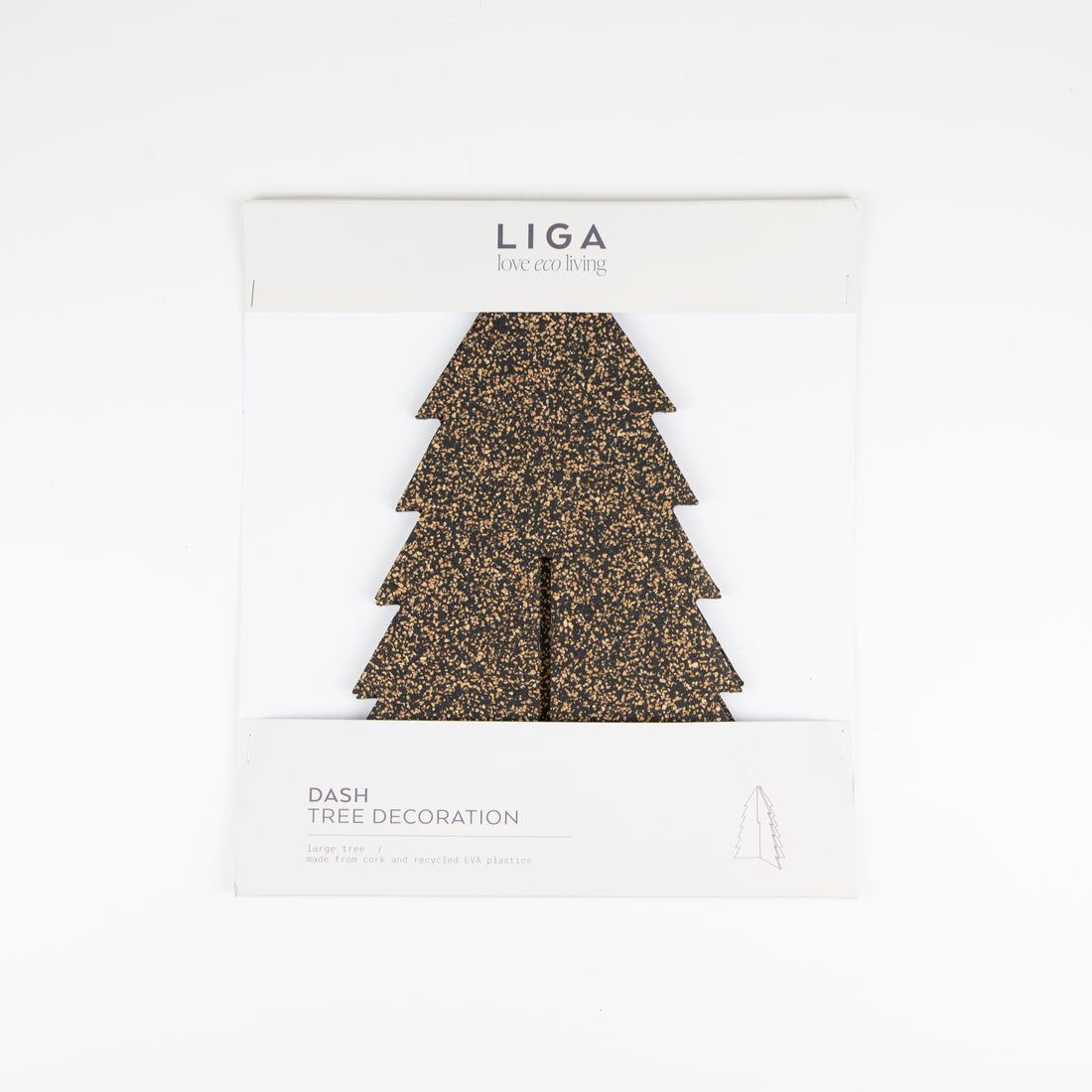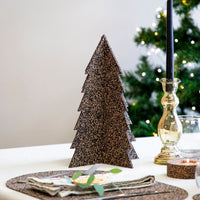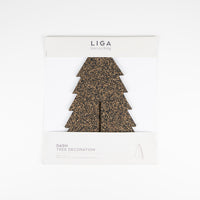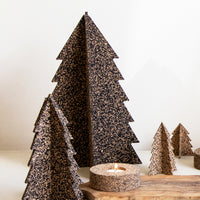 Eco friendly cork can be made into so many beautiful things to compliment an eco living, sustainable lifestyle. Our Dash material is part of our recreate collection and is a beautiful mix of organic cork and recycled rubber. We are inspired to reuse and recycle materials and sustainably create eco friendly accessories to be added to your Christmas display.

It's as easy a 1,2,3D...pop it out, pop it together, POP-A-CORK.

Our material that makes a difference... Earth friendly.

Organic cork Dash accessories are made with sustainably sourced cork and recycled rubber.

Cork is harvested once every nine years in Portugal without harming the tree. The cork Montado Forests provide essential homes for many endangered species which means whilst our coasters enhance your home, they allow endangered wildlife to keep theirs. Cork also continues to absorb CO2 even as a LIGA product - amazing.
The sustainable gifts + accessories are presented in a simple eco band made from recycled paper, making perfect environmentally friendly gifts.

We use zero plastic in our packaging. We reuse packaging where possible. We collect cardboard locally and shred it to keep our products safe in transit - no need for bubble wrap anymore.