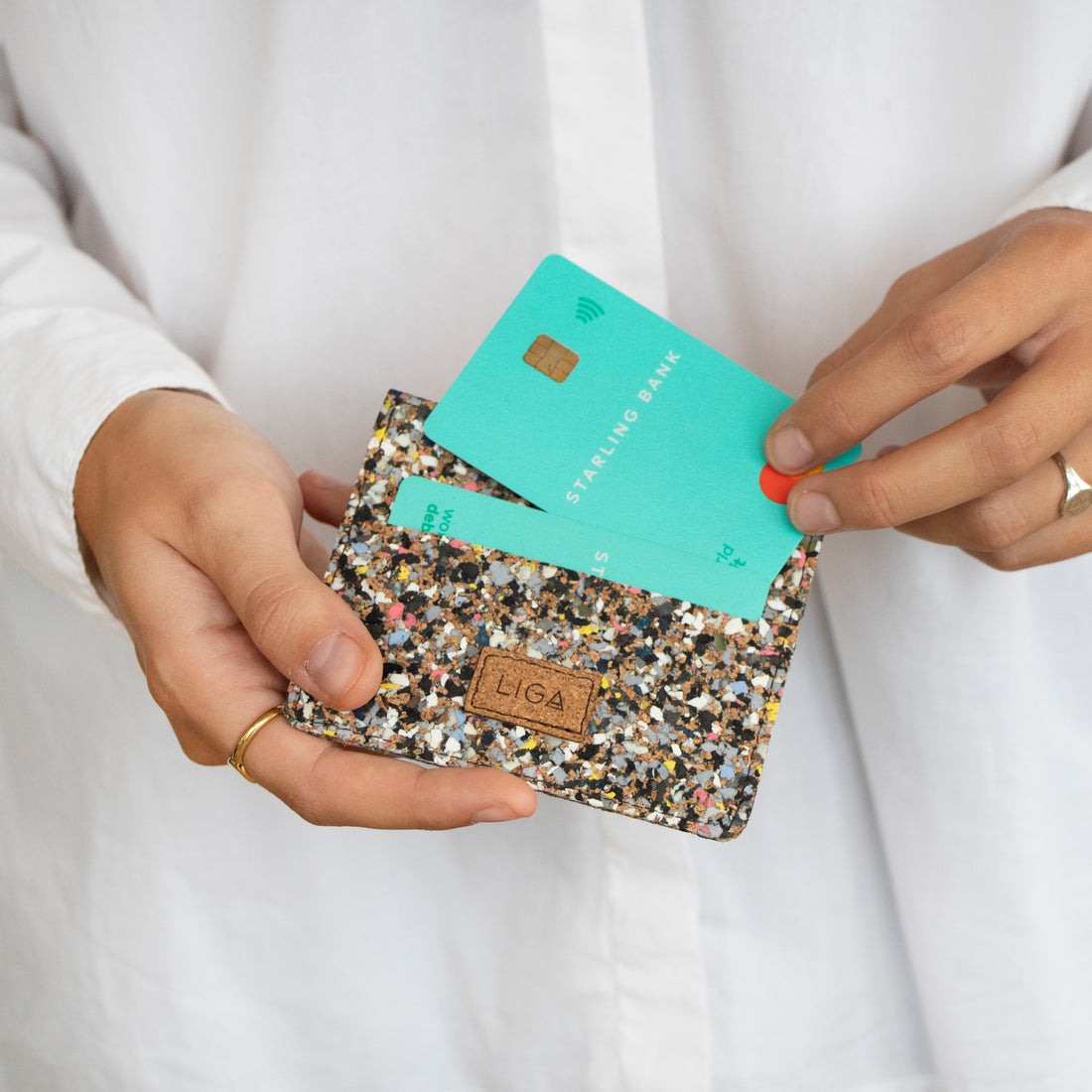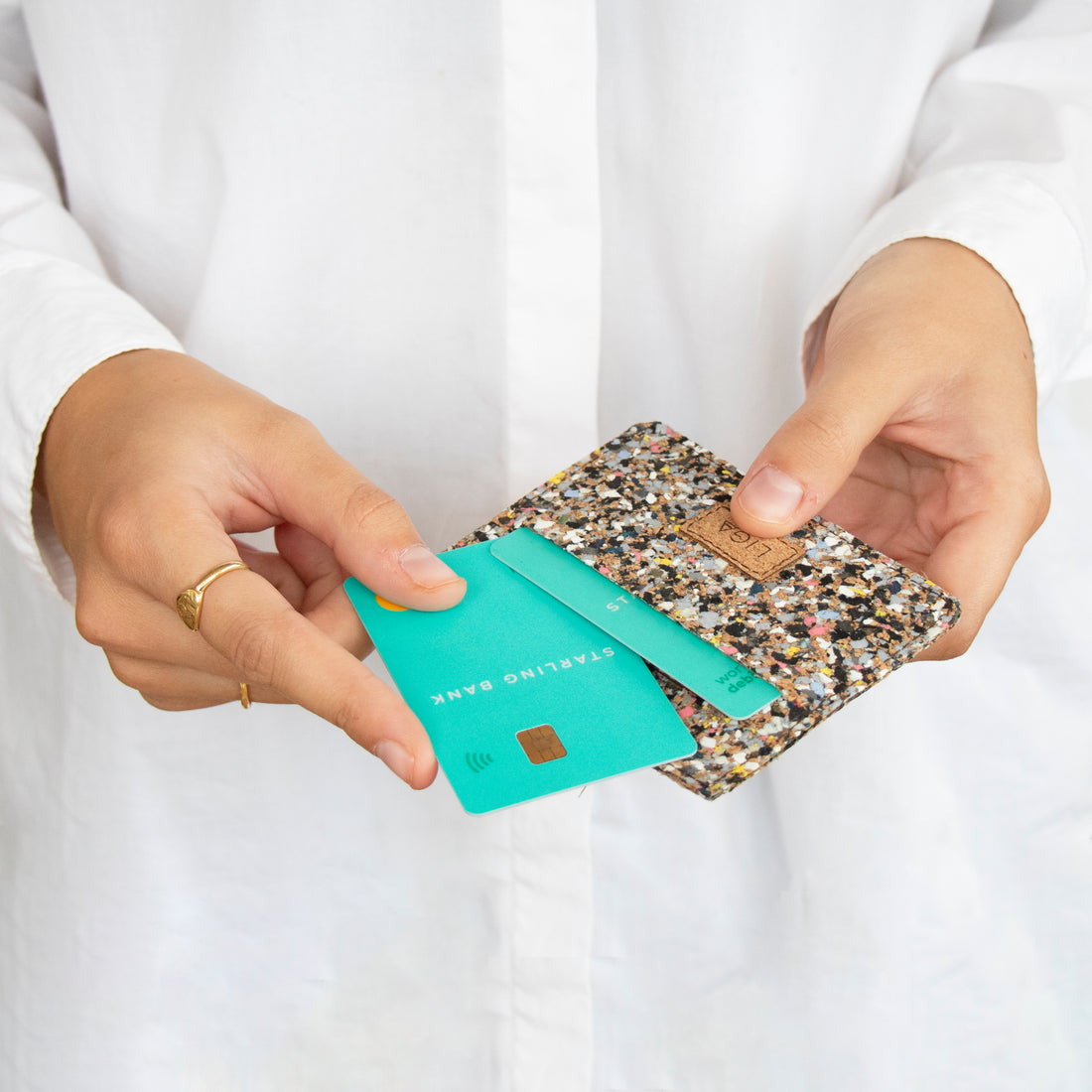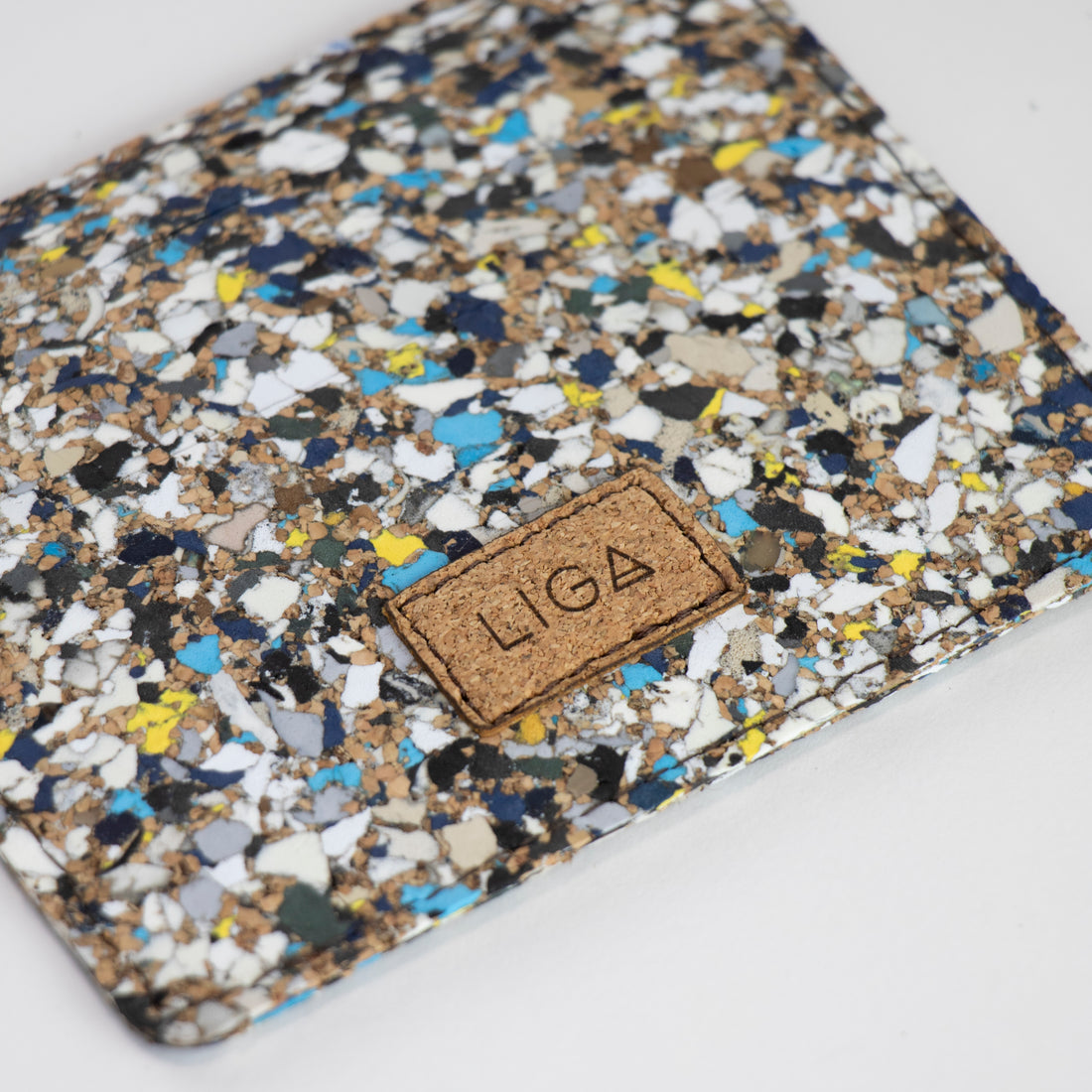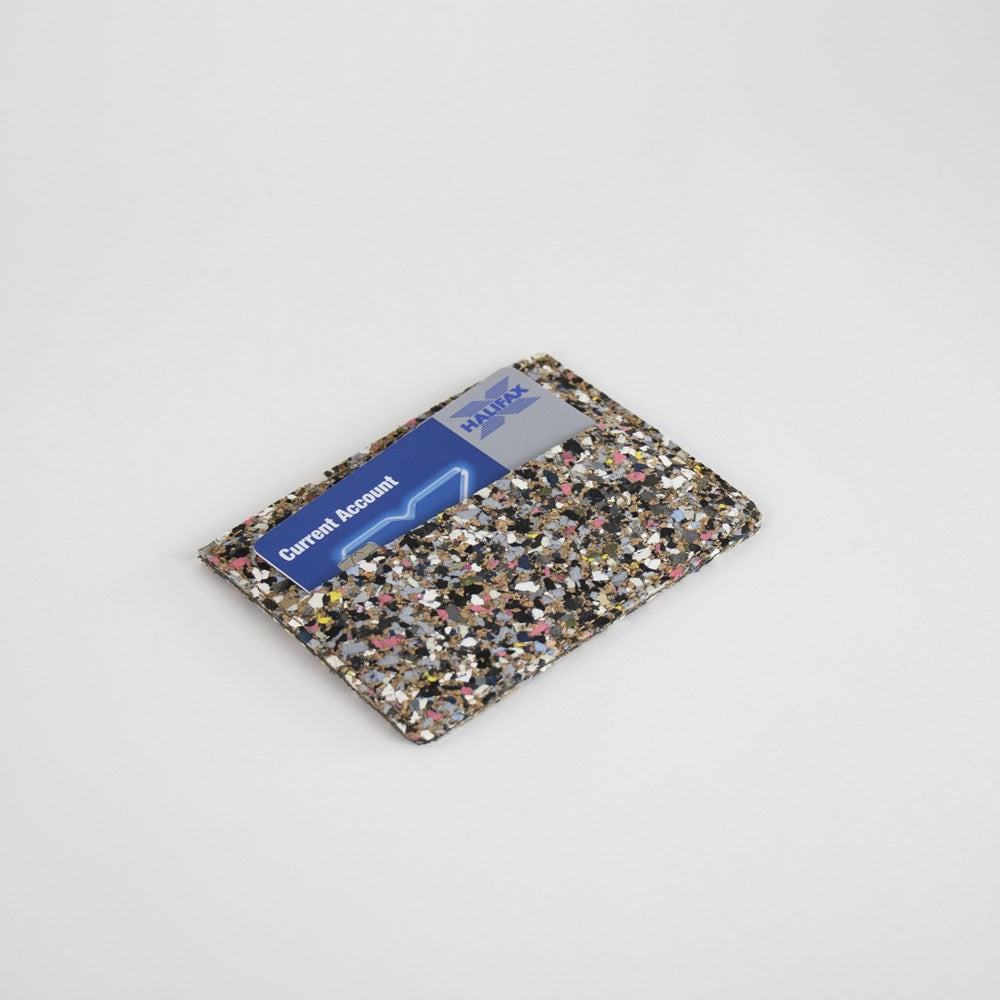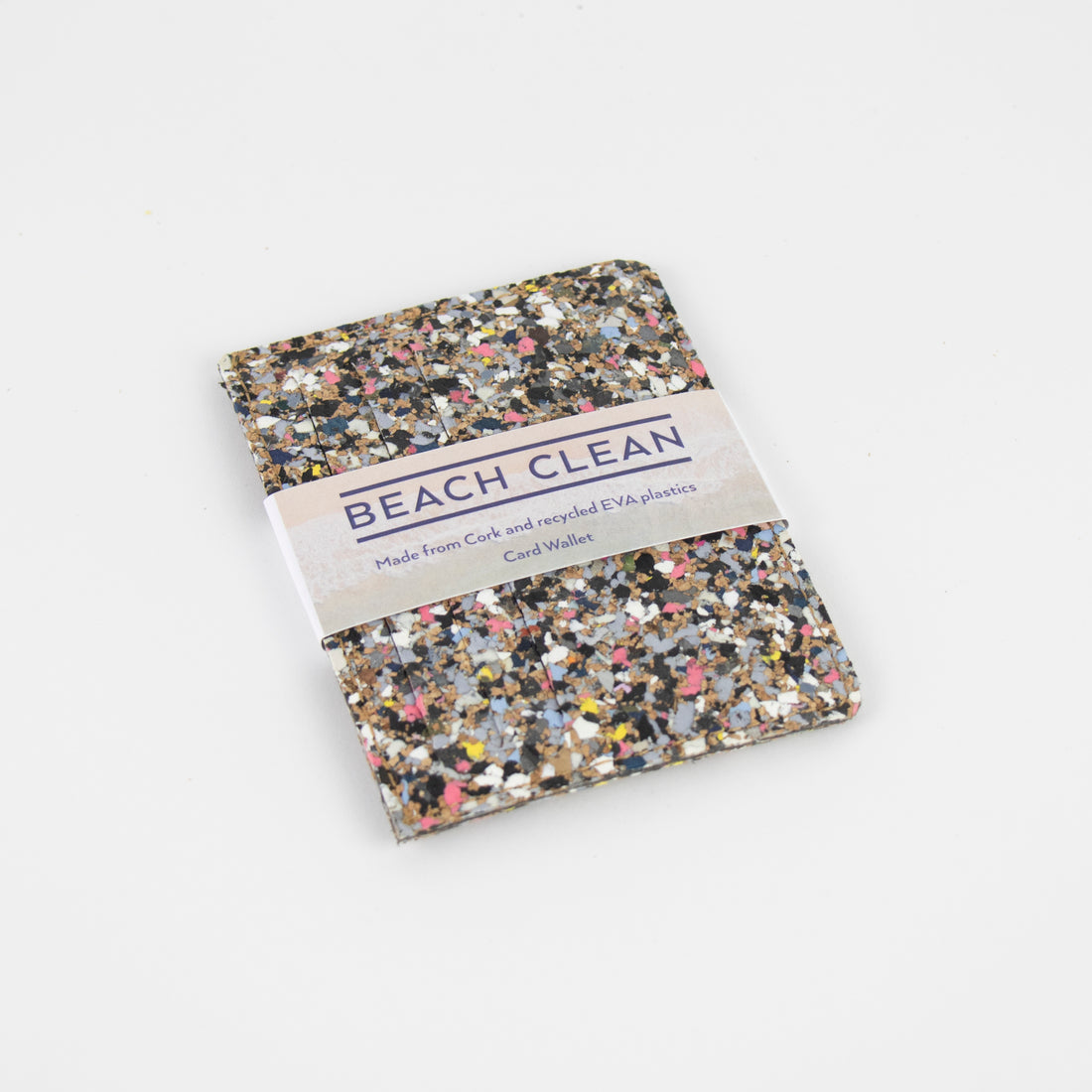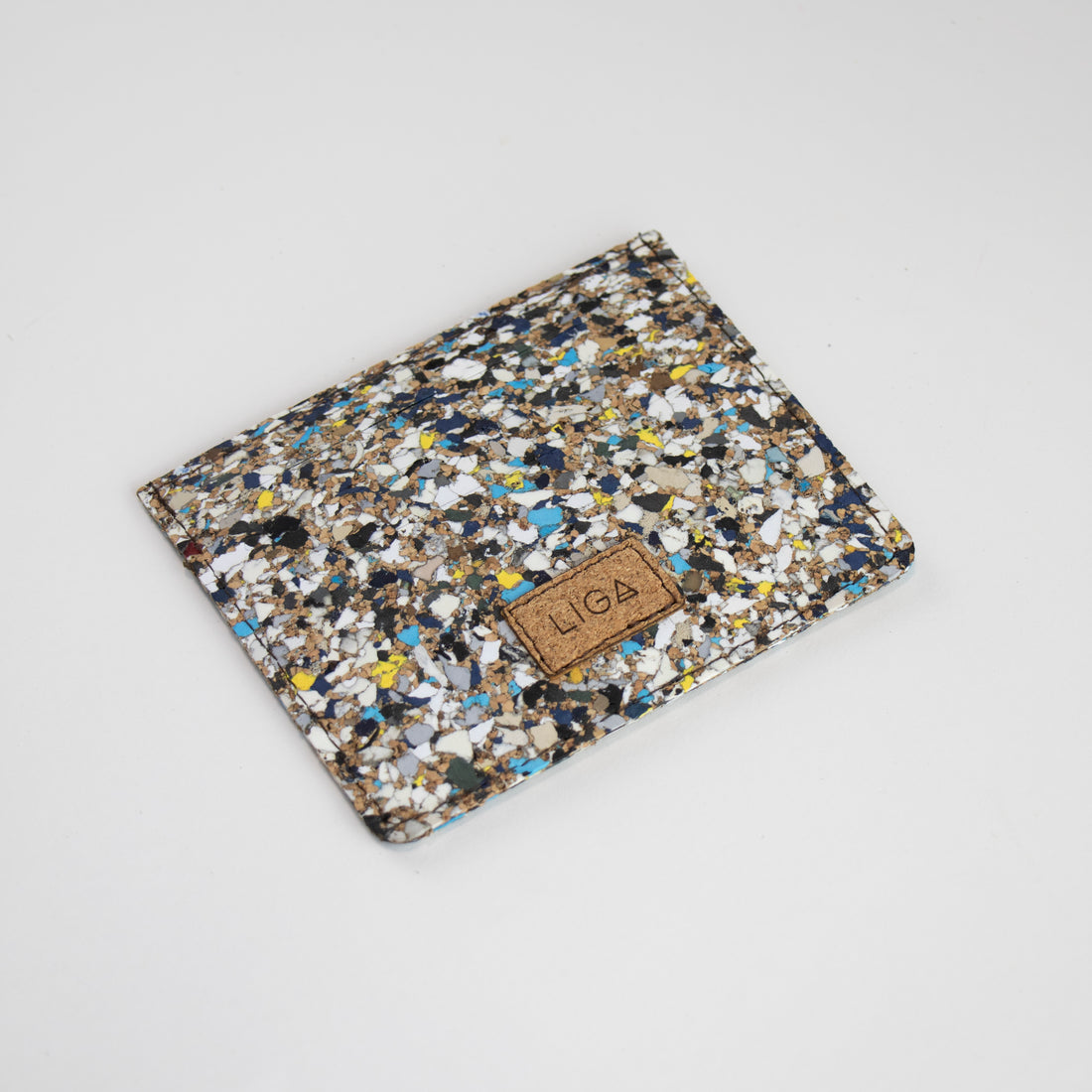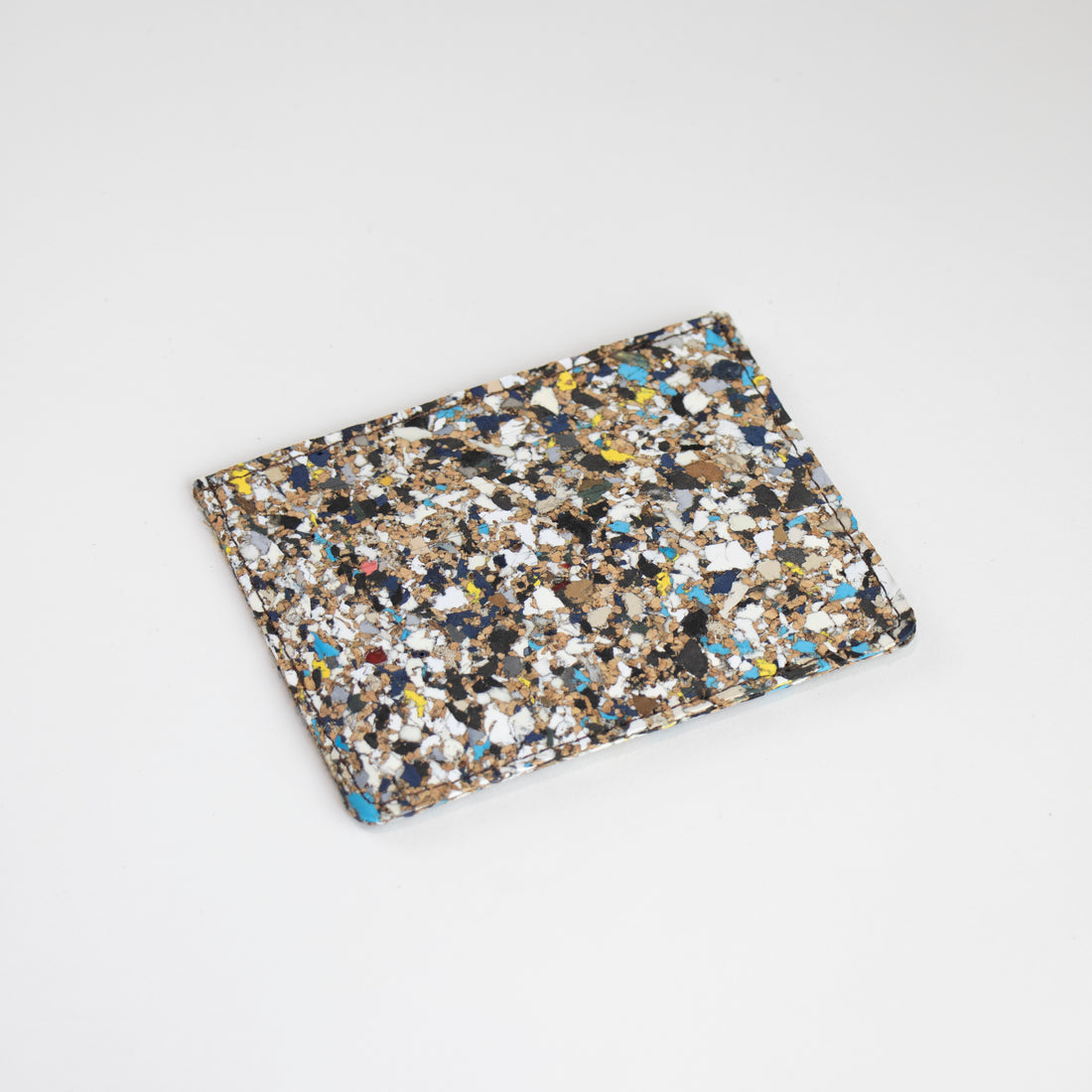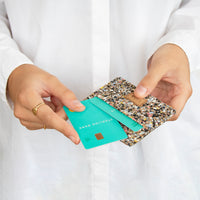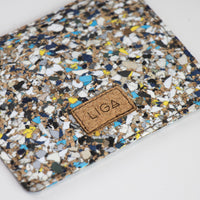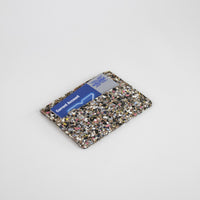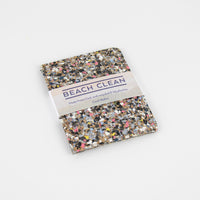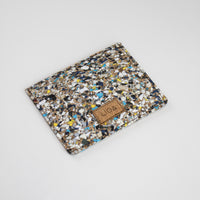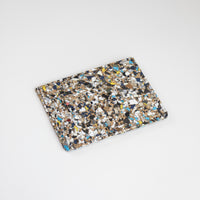 Shop the Beach Clean Collection including Beach Clean Coasters and Placemats
Named as a Best Product of 2023 by the Guardian in their annual Gift Guide!
Our Beach Clean material is a clever mix of cork with recycled EVA plastics. Once unloved and part of the problem these recycled plastics are now wanted and creating a solution. Flexible and soft to touch. Every batch is unique and a blend of different colours.

Lightweight & slim our eco wallet holds 3 cards on either side with room for cash in the middle.
Recycled EVA plastics (Like flip-flops)

Cork harvested naturally without harming the tree. It continues to absorb C02 as a LIGA product.
Wipe clean with a damp cloth.
Beach Clean wallets are presented in a simple eco band made from recycled paper.

We use zero plastic in our packaging. Sustainable Living and eco giving.