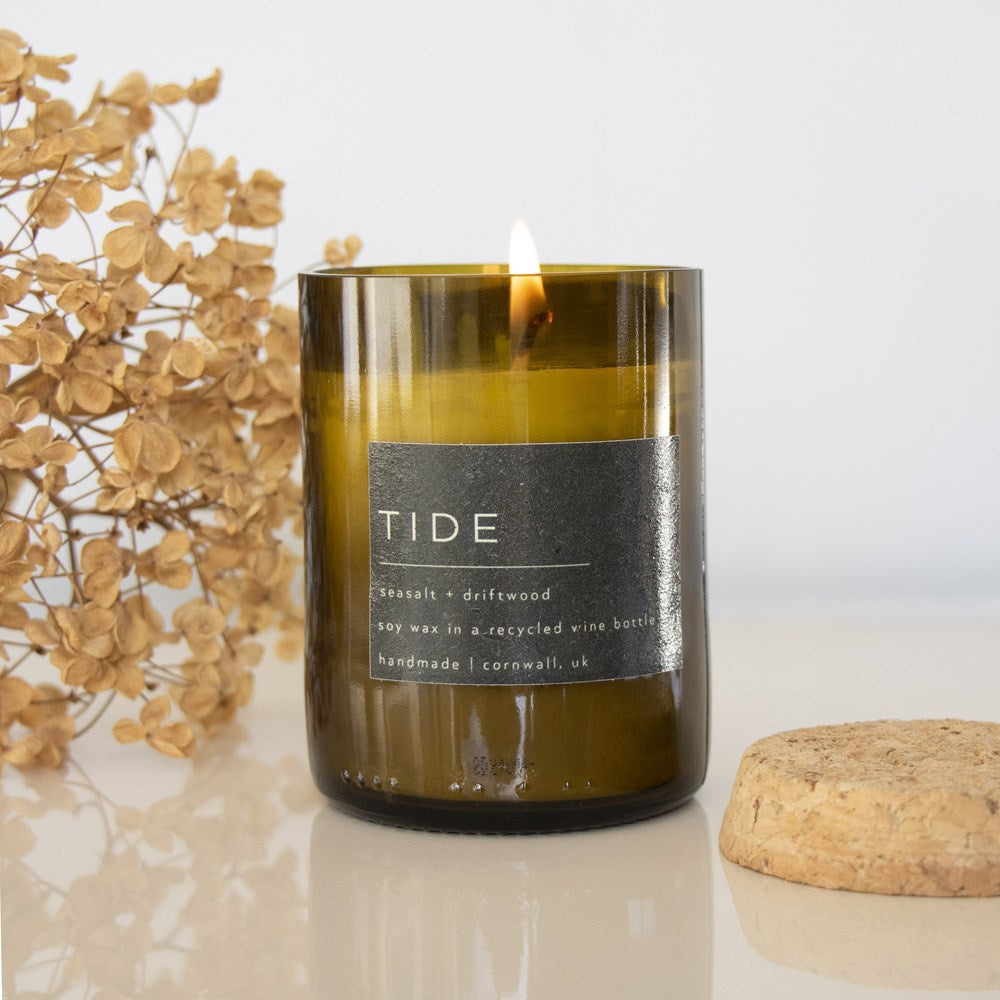 Our Tide Candle is scented with a sea salt & driftwood fragrance. Made with vegan soy wax in a recycled wine bottle. Handmade in Cornwall.
Made from Soy wax.

Comes with a cork lid.

Cork is harvested once every nine years in Portugal without harming the tree. Cork continues to absorb CO2 as a LIGA product.
Our candles are packaged in eco friendly packaging.

We use zero plastic in our packaging. Sustainable Living and eco giving.