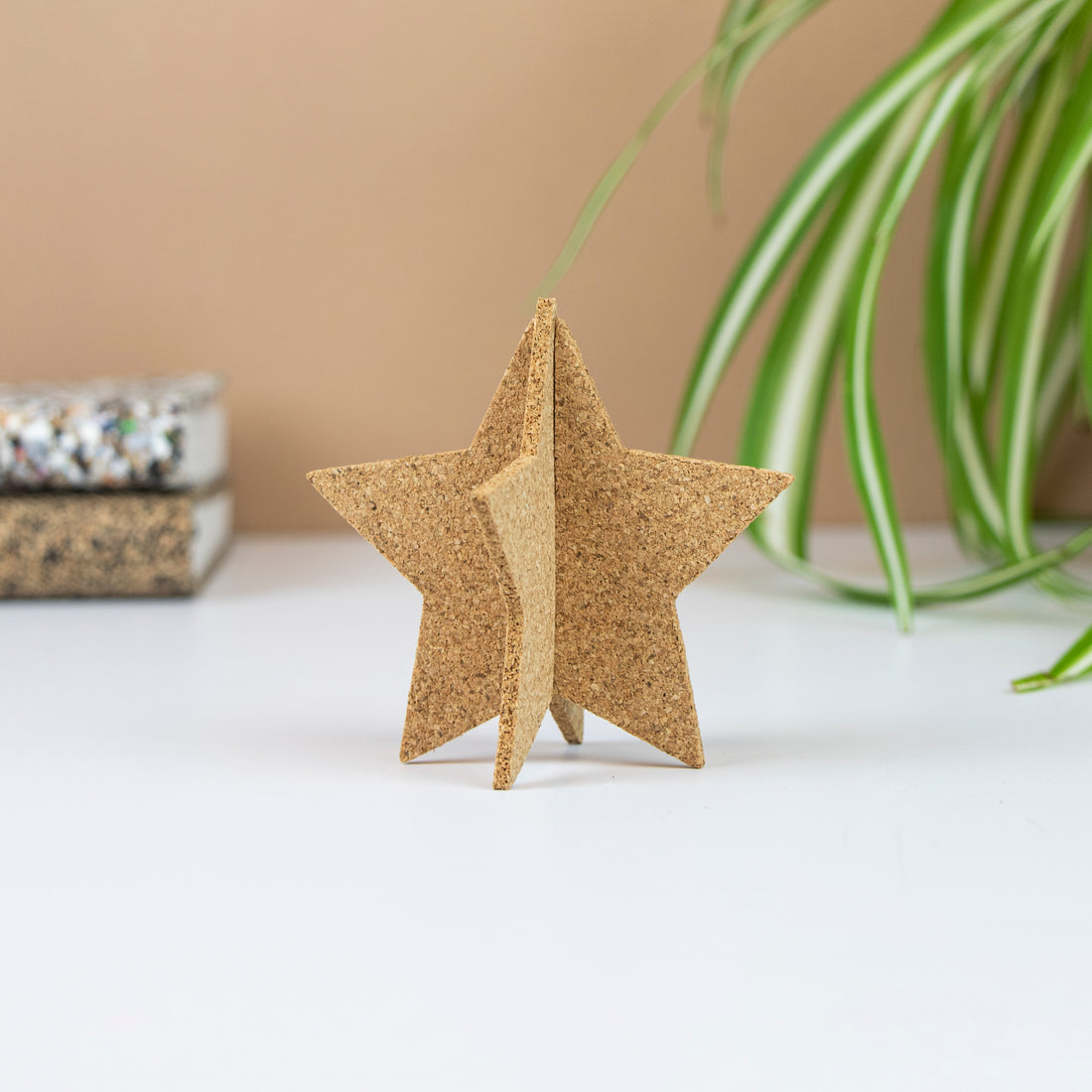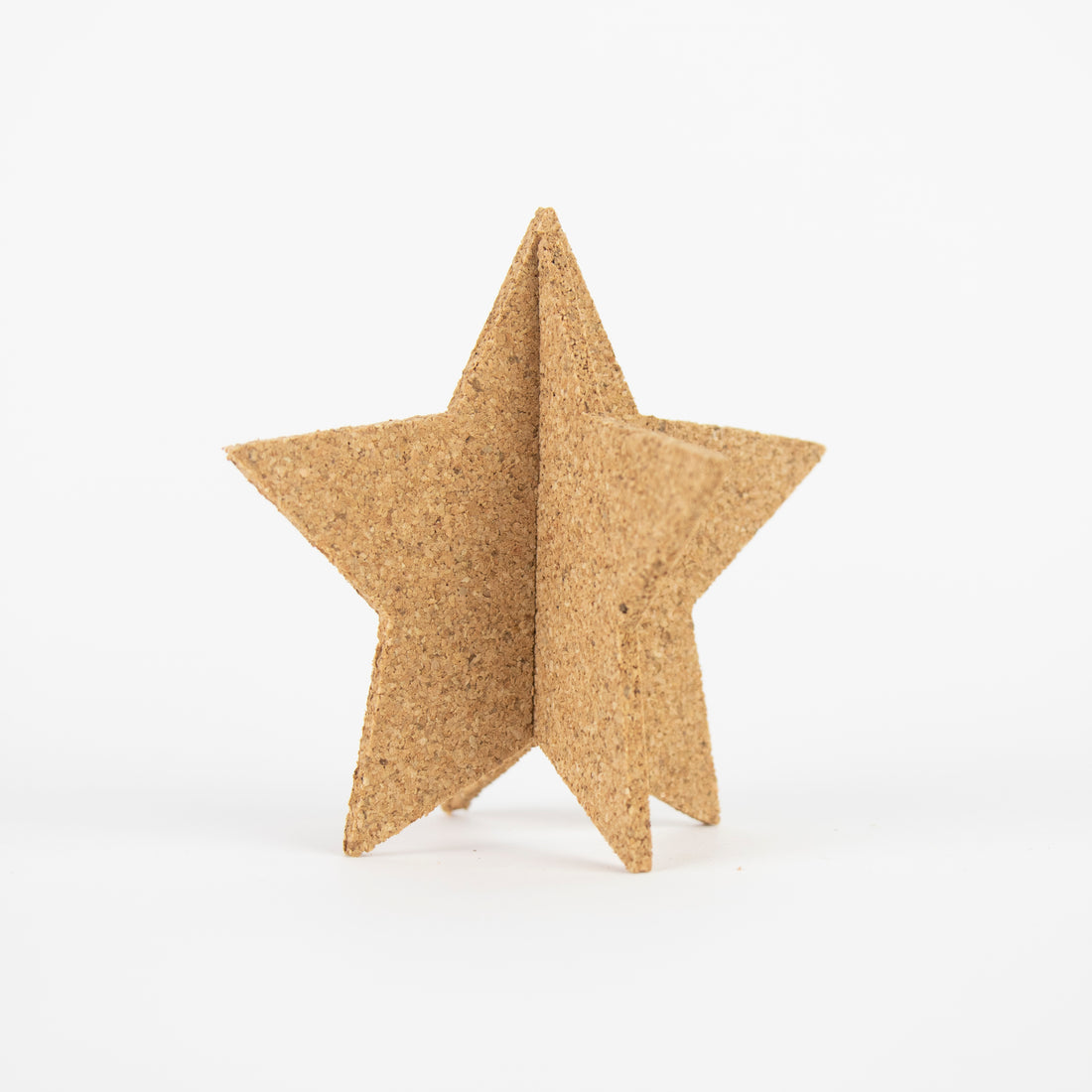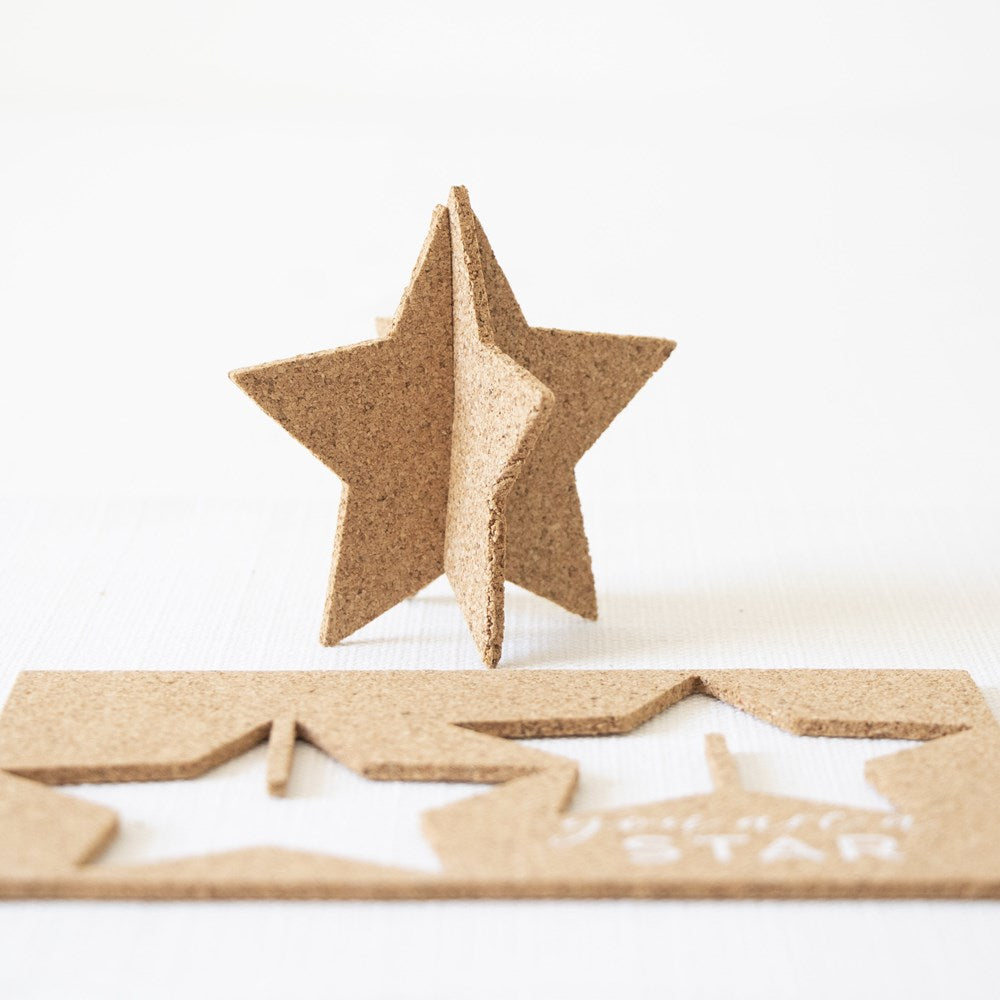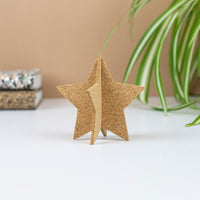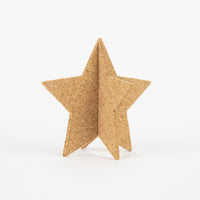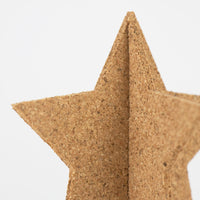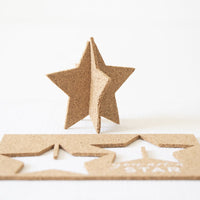 Organic Cork Decoration Pop-A-Cork | Star
It's as easy a 1,2,3D...pop it out, pop it together, POP-A-CORK.

Organic cork decorations, simple contemporary designs inspired by nature.
Cork is harvested once every nine years in Portugal without harming the tree. Cork continues to absorb CO2 even as a LIGA product.
Wipe Clean with damp cloth
15 x 10.6 x 0.2 cm | flat A6 sheet of cork with pop out figure, fits perfectly in a greeting card.
Pop-a-cork is packaged in a simple sheet of cork and fits perfectly in a greetings card.

We use zero plastic in our packaging. Sustainable Living and eco-giving.