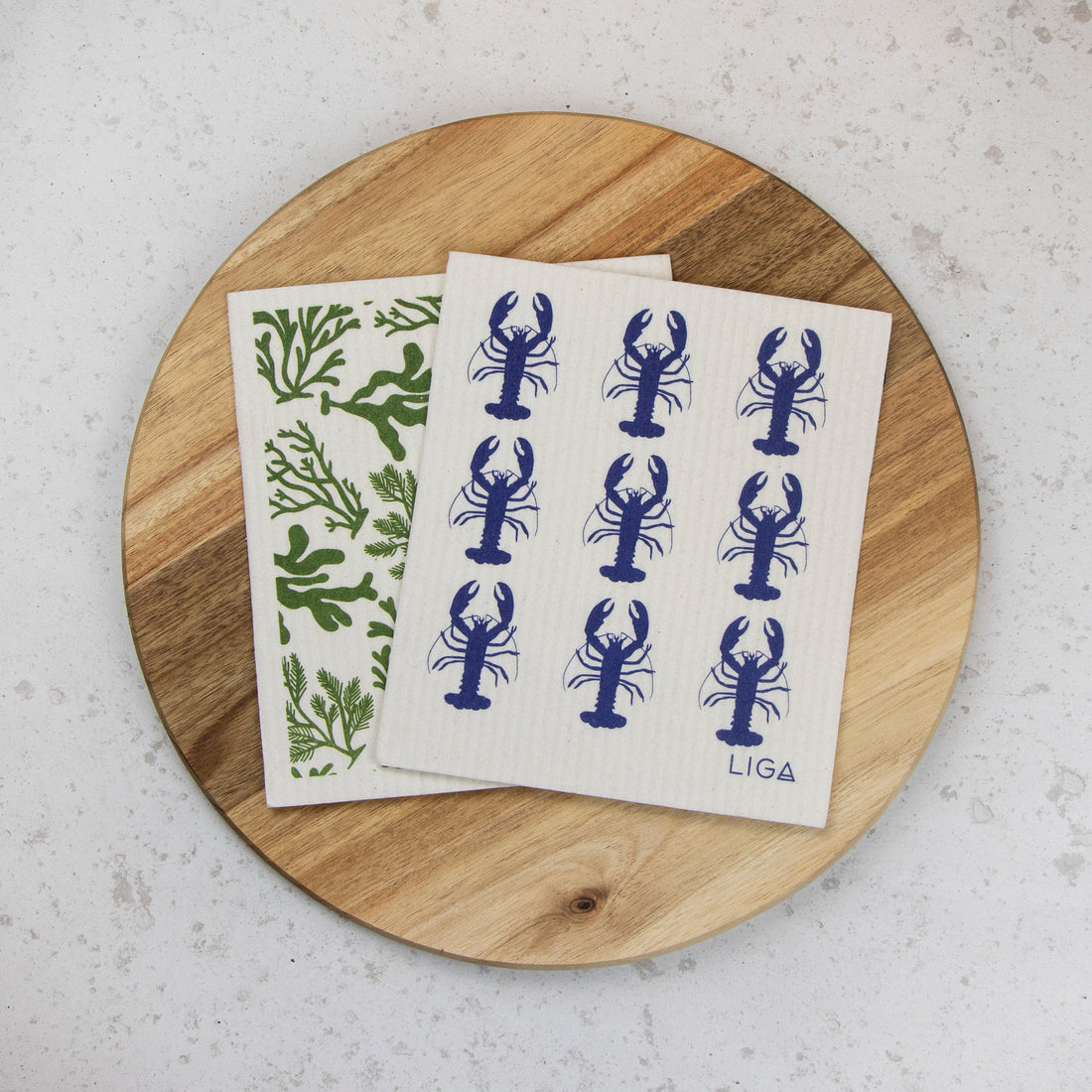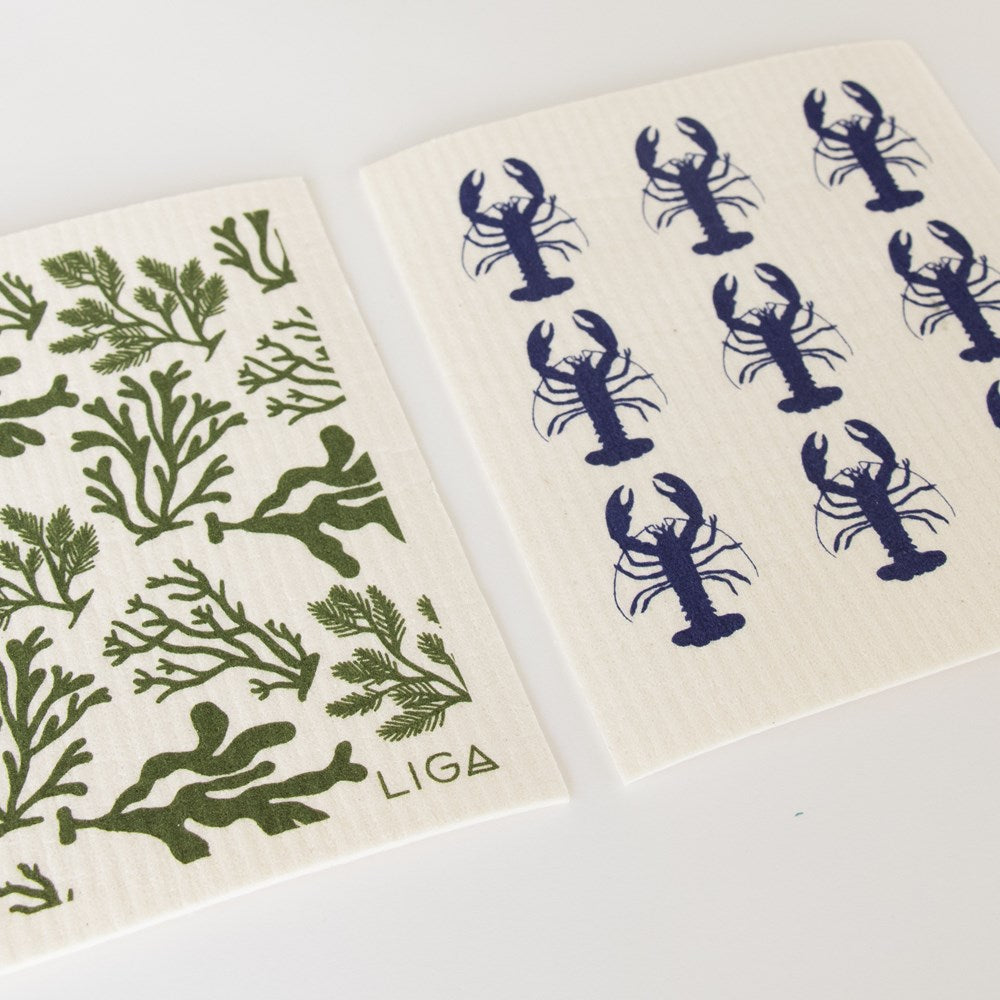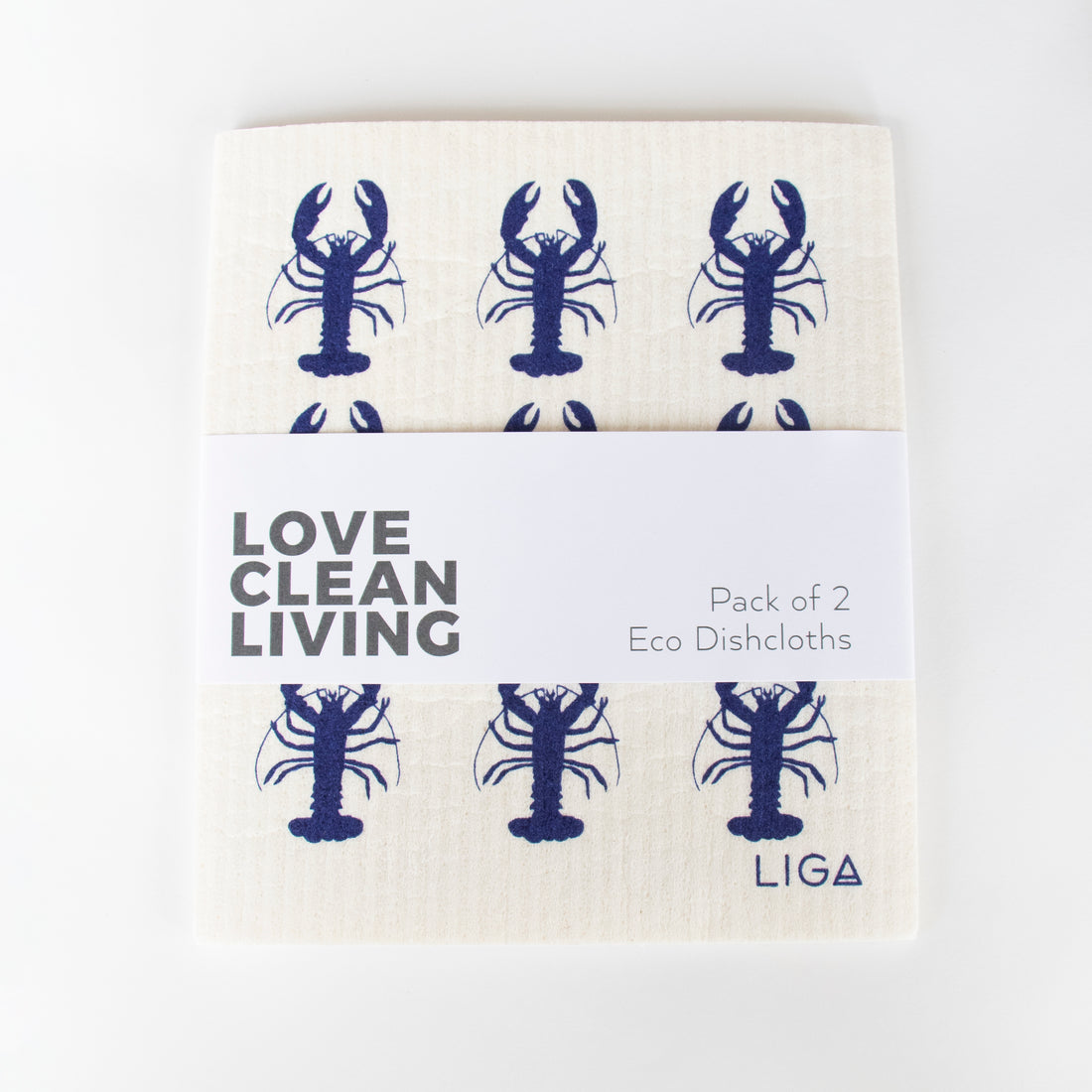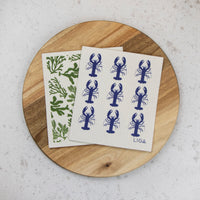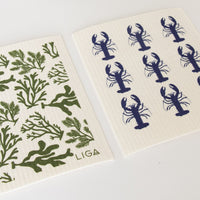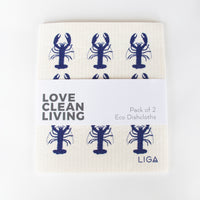 Eco Dishcloths | Blue Lobster & Seaweed
100% compostable, our eco dishcloths are the eco alternative for plastics sponges & brushes
with a life span of up to 12 months

Simple contemporary designs inspired by nature. Dishcloths come in a pack of 2.

Highly recommended by our customers.

Dishcloths are made form 70% Cellulose + 30% Cotton.
Can be put in dishwasher to clean.

100% Compostable when finished with.
Our Eco Dishcloth's are wrapped in a simple eco paper band.

We use zero plastic in our packaging. Sustainable Living and eco giving.